We are excited to finally share Ceewi with the world!
When we set out to create Ceewi, we wanted to give you a tool to create and manage your resume & job applications in a single place. Our tool aims to help you put together your job applications and prepare them to be sent out. All this with an emphasis on speed and simplicity.
Resume
It all starts with your resume.
Use our intuitive editor to build your resume. You can add sections from a list of pre-built ones. If those don't fit your needs, you can create your own custom sections with all the fields you require.
Your resume can also be translated into different languages (currently limited to English & German).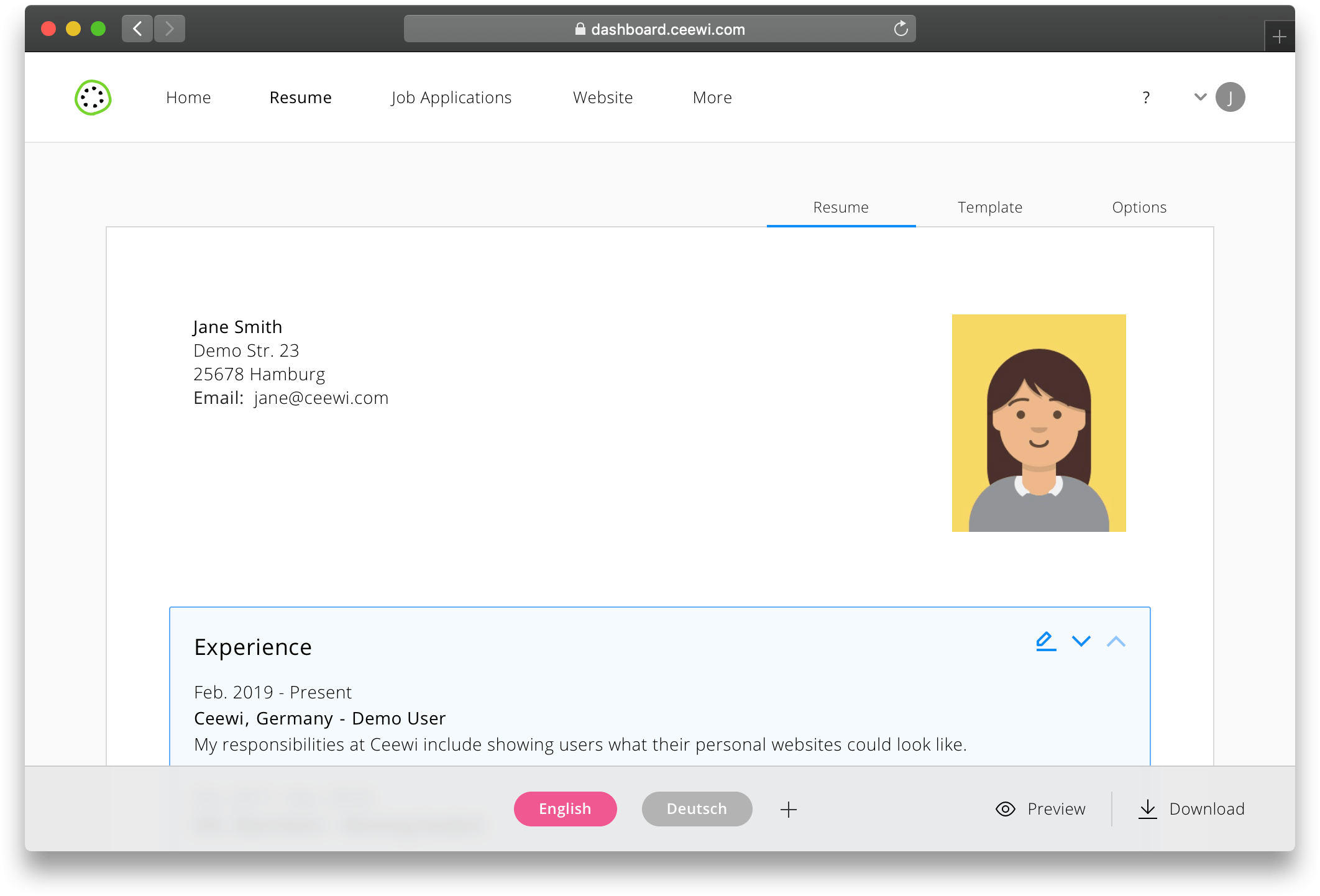 Job Applications
Ceewi allows you to create great job applications quickly and efficiently.
Write your cover letter, add your signature and attach a snapshot of your resume to the application. Since the resume is a snapshot, you can adjust it for your application without changing your original resume.
Along with your resume, you can add references & uploaded attachments to your application.
Once you're ready, export your application as a PDF document.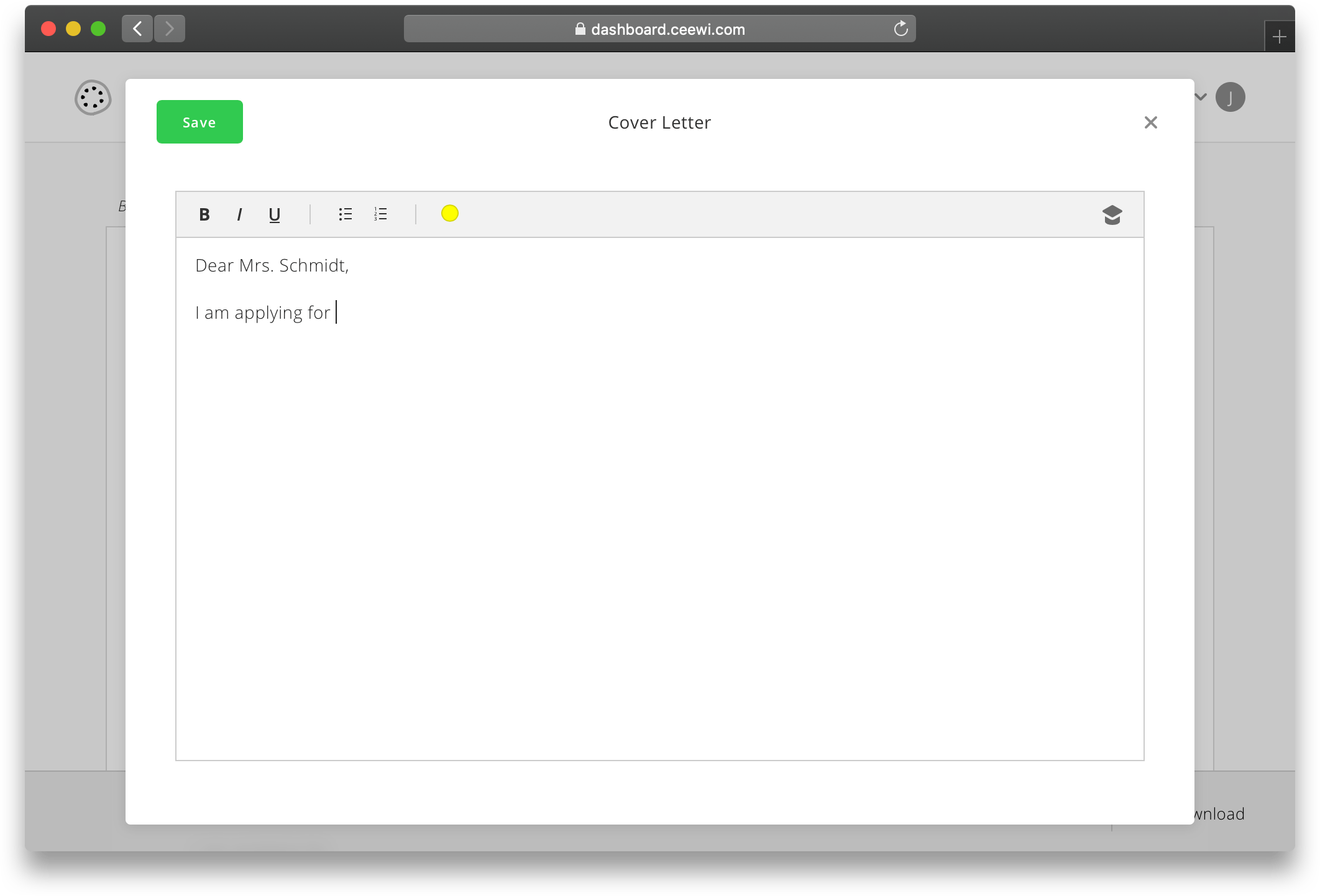 Ceewi also includes tools to track the progress of your applications after creation. Add events to a timeline, e.g. when you sent your application or when the job interview takes place. You can also add your own arbitrary notes.
Personal Website
Do you want to share your resume with the world? Ceewi makes this an easy task by providing you with a personal website based on the contents of your resume. All you have to do is flip a switch.
To see what your website could look like, check out this demo at ceewi.me/jane.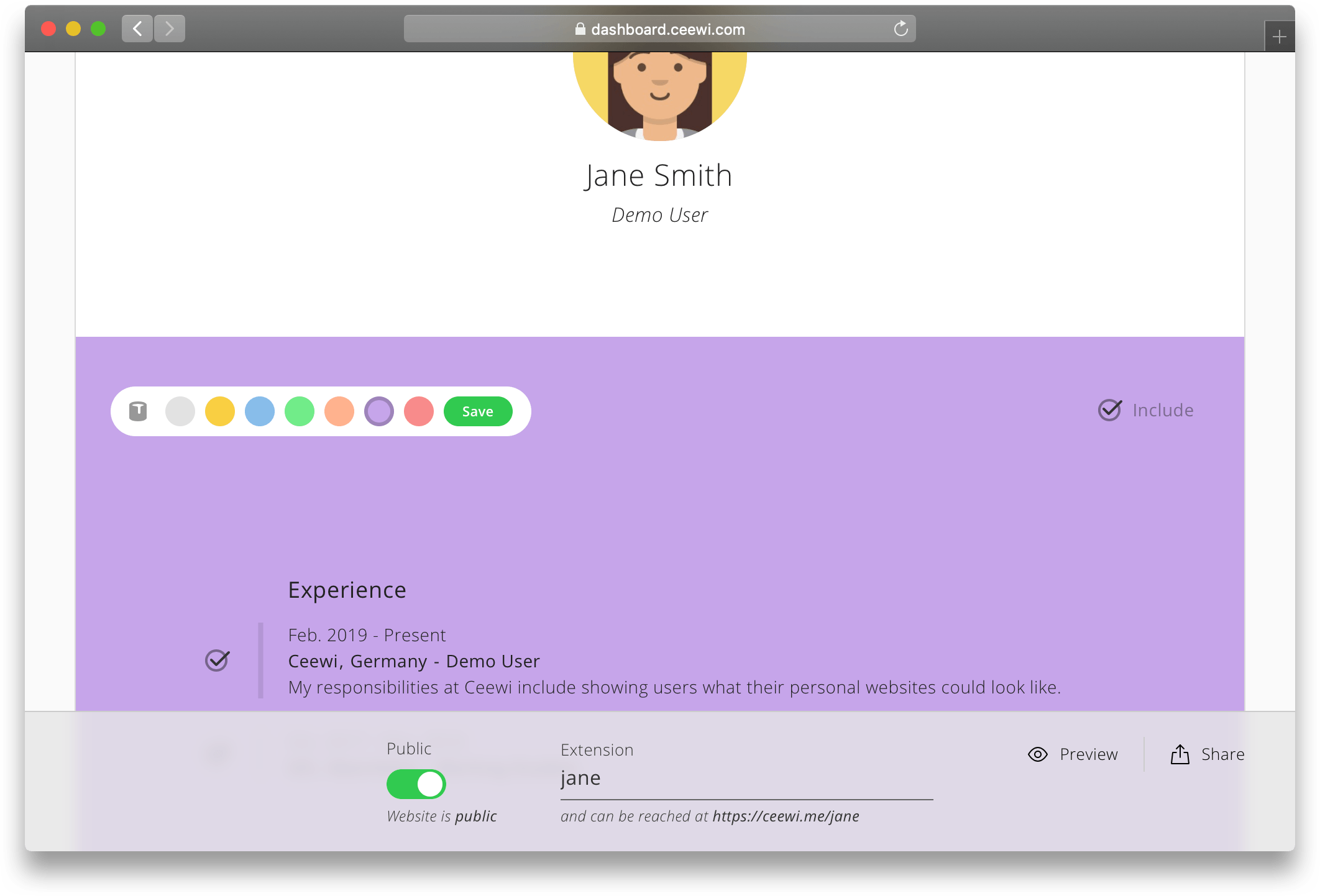 Sign Up for Free
You can get started for free with the basic plan and upgrade once you need more. Check out Features & Pricing for the differences between the two plans.
To celebrate the launch of Ceewi we're offering a special 20% off yearly pro subscriptions! To get the discount use the coupon LAUNCH2019 at checkout.
This is just the beginning. We have a lot of exciting plans for the future of Ceewi! Keep an eye on this blog or follow us on Twitter, Instagram or Facebook to stay up to date.